Circumcision aftercare: how can I help my circumcision heal?
Wound aftercare is an important part of the healing process after surgery.
Here are some things you can do to reduce scarring and ensure a fast and painless recovery. This guidance should supplement any advice your doctor gave you.
Topical cream
Your doctor may have prescribed you an antibiotic cream such as Neosporin or another topical cream. You should follow their instructions on its use.
In general, the guidance is to apply the cream to the incision twice a day (morning and evening) to aid the healing process.
Reducing swelling
Everybody reacts differently to surgery. You may find you have significant swelling or very little.
You can help to reduce the swelling by icing your penis for ten to twenty minutes several times a day. Make sure to use a cloth or fabric barrier to stop the icepack sticking to your skin.
You can also reduce swelling by keeping your penis pointing up towards your navel as much as possible. You can do this with the help of tight underwear to keep it in place.
Silicone scar cream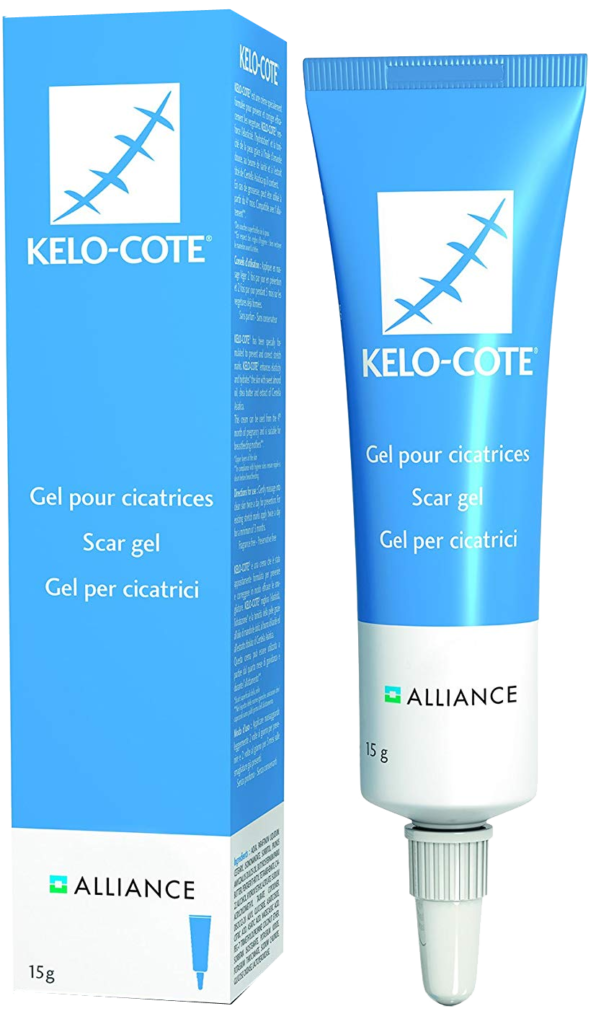 There is clinical evidence that silicone treatments can help heal skin. You can buy medical-grade silicone treatments in most chemists, pharmacies and online – here is one on Amazon.
Using a silicone scar treatment will help to reduce the scar's appearance as well as soften and flatten it.
Silicone gel or sheets should be used on healing skin. Do not use on open wounds. You should wait 2-3 weeks after your surgery before beginning to apply the treatment.
Massaging the scar
When your circumcision heals it will form scar tissue. This will feel firmer and less pliable than normal skin.
You can massage the scar by pinching it between thumb and forefinger and slowly moving your thumb in circular motions.
Whilst your circumcision is fully healed it can take months for the scar tissue to soften and flatten. One method of speeding the process up is to gentle massage the scar. By doing so you increase blood flow to the area as well as the release of hormones. It also activates the molecular signalling within the scar which helps to remodel the scar structure and improve its elasticity.
Scar massage should only begin once the wound has fully healed. It is best to wait about a month after surgery before beginning.
Disclaimer: this site may receive a small commission every time you make a purchase via the above links. Thanks for helping to keep this site running!