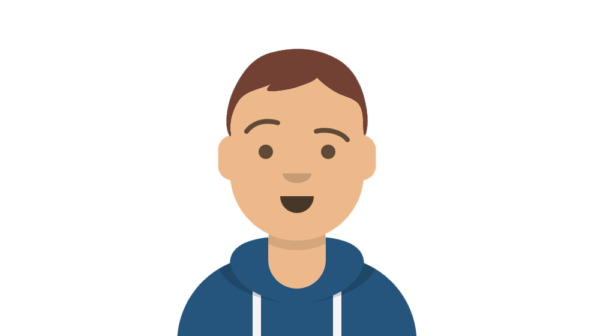 Circumcision after converting to Islam: Charlie's story
I got circumcised in September 2021 aged 19 and did it at Qualified Circumcision Clinic in Sheffield.
Why did you get circumcised?

I chose to be circumcised mainly for religious reasons after converting to Islam. However, I wanted to feel cleaner too and I do feel cleaner!
How did you choose your clinic?
Circumcision on the NHS is only for medical reasons so had to go privately. I picked QCC as they were the closest clinic to me and were one of the cheapest around.
What style did you want? What method?
Didn't really care too much about style but if I had to pick, it would probably be more towards low and tight. My circumcision was medium tight and low.
What happened at the clinic?
I had a telephone consultation first where I was given all instructions on what to do. Mostly, trim hair around the groin area, wear tight briefs, bring painkillers with me and Covid rules. I was happy and paid the deposit. A date was put in for the next month.

I bought a friend along with me to make me feel confident. The day came and was told to have sex and/or masturbate before (I didn't do this) and my friend and I went to the clinic. I had the last appointment thinking that there it wouldn't be as awkward. I was wrong, I was the only white male there and everyone else bought their babies or pre-school children. It was a bit awkward.

After being greeted by the receptionist, I filled the consent forms and the doctor came soon after. I left my friend in the waiting room and was taken to a consultation room. My heart started to race. This was the last opportunity to stop this. I lay on a bed and took my jeans down. The doctor inspected my penis and scrotum. It was strange to say the least. I was glad for him to say 'all normal'.

The doctor went away to get the anaesthesia which was the largest needle I had seen. I tried to relax and he injected it into the base of my penis. It did sting and was cold but not unbearable. It was all injected after a minute. The worst part was over. The doctor went to perform the circumcision of a child or baby. I could hear the screaming and I was left to rest.

After 10 minutes, I started to feel a little faint and had some water. But I looked at my penis too, it was twice the size and couldn't feel it at all this point. I just wanted the doctor to start now. Another 20 minutes passed and I was escorted.

The next room was the procedure. I saw the instruments on the table and tried to keep calm. I laid on the bed again and was asked once again to take down my jeans. A sheet was put over and my penis though a hole in the middle. The assistant lowered the head rest so I couldn't see. There was no going back. A test to see if I could feel anything was done and I could so more anaesthesia was injected.
After this, I think 3 forceps were put around my penis and a dorsal slit was made. It was strange as I could feel the tugging and cutting but not any pain. Blood splatted, some made it to my arm but was cauterised. The cautery knife was cut around the corona, bye bye foreskin! I was circumcised!

The stitches were next and I could feel the threading which was uncomfortable. 12 stitches were put around my penis in total and then it was all done.
After this, my penis was all puffy, purple from the bruising and some fluid was coming out. No bandage was put on. Once getting up, I could see my foreskin on the table which went with the medical waste. I went to see my friend and waited around 15 minutes to make sure everything was alright.
How was the recovering and healing period? Did you have any problems?
The recovery wasn't was bad as I expected. The first night sleep wasn't the best as I struggle to sleep on my side. Wearing briefs to bed with pyjamas helped. Changing briefs was the most painful. Make sure to use lots of vaseline. Don't worry about using lots of painkillers, go to the maximum dose if needed. Walking around the first week was harder than normal. But by day 6, I could walk properly where it was just uncomfortable. I'm glad there were no complications.
Are you happy with how it turned out? How has it affected your (sex) life?
I'm happy with the result! Definitely feel much cleaner as my long foreskin got pee stuck in it.
Do you have any advice for someone considering circumcision?
If you want to do it, go for it! The recovery isn't as bad as it sounds. If you pick a qualified doctor, then there will be no problems. I was hesitant about circumcision at first but would be happy to do it again if needed. For me, all of the changes were for the better.