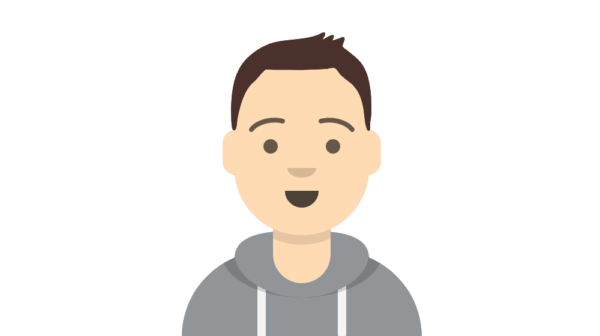 Laser circumcision in the US: Brandon's story
The following story is safe for work and does not contain images. You can click through to the image gallery here.
I decided to get circumcised in May 2021, at the age of 28. Getting circumcised was something that I had been thinking about ever since I was a teenager, and I'm glad that I found the right time to finally go through with it. Like the other guys on this website, I hope my story can be helpful for those who are thinking about getting the cut.
Why did you get circumcised?
My reasoning was multifactorial, but a large part of it was a persistent feeling that I was missing out on a social norm and an intimate aesthetic that was shared between the rest of my buddies. I grew up and live in the Midwest region of the US, where being circumcised is the de facto way for guys to be. When I was changing in the locker room after baseball or track practice, or while I was on a cross country camping trip with my colleague roommates, I always felt a bit embarrassed of my floppy foreskin and a little bit jealous of the clean lines of an exposed head. When I entered adulthood, I found that having foreskin was (for me personally) more and more of a nuisance. If I was lazy and didn't pull back the skin when taking a piss, some residual urine would get caught under the skin and I'd wet or stain my underwear.
Also I had a mild form of frenulum breve, which basically meant that I had a short frenulum that would pull a bit too much on my meatus, meaning that often my urinary stream would be split in two (specially if I had a semi or full erection at the time). One stream would go to the side annoyingly miss the toilet bowl if I happened not to be pissing into a urinal.
Then in 2020 my dad let me know that he had phimosis and had to get circumcised at the age of 65. It was a rough surgery and recovery for him, which was made even less pleasant with all the restrictions from COVID. I just imagined that I would never like to live through his experience at that age. For him, his foreskin had become a liability and a pathology made burdensome in old age.
How did you choose your clinic?
It was important to me that my surgeon was a urologist who would know his way around the anatomy of my penis. Additionally, I searched for someone who would do the procedure with a nerve-sparing approach (which I had learned leaves most of the sensitivity) as well as perform it with an eye for symmetry. After doing some research on the technicalities of anaesthesia, I decided that I wanted to try to have the surgery done under local anaesthesia, but with some mild inhaled sedative to make me more relaxed (and not squirm too much) during the operation.
So I decided to go with Dr. Tajkarimi at BetterBodyMD in Northern Virginia. Dr. Tajkarimi specializes in cosmetic urology and has many years of experience. I booked an online consultation with him, sent him a few pictures of my penis, and scheduled a surgery day.
I was very pleased with him and his team; they answered all my questions and were very professional. The cost of a circumcision at BetterBodyMD was $2900 when I had it done.
What style did you want? What method?
Style was less important to me than function, but I knew I wanted to get the frenulum removed and as much foreskin off as possible. I think it ended up being a low/middle and tight cut.
What happened at the clinic?
The clinic was located in an outpatient doctor's office that was attached to a larger hospital. I arrived early and waited in the waiting room for a couple hours before being told that the doctor was running a bit late because he was a perfectionist and was still working on other patients. Given that explanation I didn't mind waiting another couple of hours before it was my turn. I was asked to change into a hospital gown and waited in a small consultation room for the surgeon to arrive. He greeted me cordially and then examined my penis, confirming that I had a frenulum breve and asking if I wanted it loosened or removed. I told him I wanted to remove it with the rest of the foreskin, and he said alright.
At that clinic they use a radiofrequency (RFA) laser to do the cutting instead of a scalpel. I was told that there is more fine control in the cut and less operative bleeding.
Classical music was played on an Alexa (Amazon) speaker and I happily took deep breaths of nitrous oxide every few minutes throughout the procedure. Some local anaesthetic was then injected into the base of my penis. This took a couple minutes to kick in and then the surgery began. I didn't really feel anything after that, except for a couple of short moments of discomfort when the frenulum was cut. I had a good and interesting conversation with my surgeon the entire time. The whole procedure took about 90 minutes. When it was all over I got up from the operative table and saw that there was a bandage wrapped around my penis. I then hailed a cab and headed to my hotel room; I felt just fine.
How was the recovering and healing period? Did you have any problems?
The first few days were rough. Once the bandage came off 2 days after surgery, every little disturbance of the end of the stitches would cause a brief moment of shooting pain. There was a fair bit of swelling and open areas that were clearing yet to fully heal, but luckily no bleeding. I was able to urinate with a single stream immediately after surgery. This was a huge relief for me.
My surgeon prescribed a 10 day course of antibiotics, as well as about a week of clonazepam to prevent morning erections. I also continued to apply an antibiotic ointment all the way around the scar twice daily for about 10 day. After applying the ointment I'd wrap the scar in a stretchy bandage that can only be described as a cock sock. Luckily the clinic supplied me with one long strip that I could cut to smaller lengths, so I didn't have to re-use bandages that much. I started to be able to take showers starting about 3 days after surgery, but avoided getting the end of my penis wet for about 7 days. The stitches began to fall out about post-op day 7, and were all gone by day 12 or so.
After 2 weeks the scar looked completely healed and the places where the stitches used to be started to disappear. There was still some residual unevenness of the underlying tissue on either side of the scar, but these bumps slowly smoothed out and were began to shrink and soften by about 3 months or so.
I started going back to the gym 2 weeks after surgery, but avoided taking baths,swimming or using the sauna for another 2 week or so. Based on some of the advice posted by some of the guys on this website I started (about 3 weeks after surgery) to rub bio-oil on the end of my penis at night to minimize the ultimate appearance of the scar.
I began to masturbate again about 4 weeks after surgery and have to say that the experience was different, but in a good way. I had to use a bit of lube at first, which was new for me, but my erections felt tighter (and smoother in a way). After I got used to the new anatomy I stopped using lube around month 2. I also think since part of the skin of my scrotum was pulled higher onto the penile shaft during surgery, my balls bounced around less, which I consider an unexpected bonus. The area where the frenulum was had also become like a little canyon, perfect for the tip of a tongue. This made oral sex much more fun and enjoyable. I started having sex again about 6 weeks after surgery.
Are you happy with how it turned out? How has it affected your (sex) life?
I'm really happy with how it has turned out. Sex is better because I've found that I can last longer and my orgasms are surprisingly more intense (I can't explain why this is the case, they just are). Without the foreskin I've also noticed that there is more accessible pre-cum that can be enjoyed or used for lubrication. My urine stream has improved and both partners and friends who I work out with and see me naked have complimented me on the new aesthetic. There is no more need to dab or wipe my penis after urinating. I definitely have more confidence.
Do you have any advice for someone considering circumcision?
If you're on the fence about it, just do it. Ask yourself what the reasons you want to get circumcised are and if they make sense, go for it. The recovery can be slow, but it's worth it in the end.
View images accompanying this experience
If you would like to see photos of Brandon's circumcision, please click here.